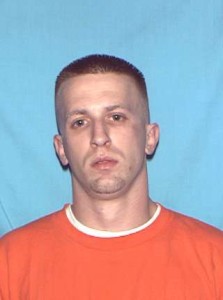 On Friday David Cole Nash, 29, of Rolla, was found guilty of two counts of Domestic Assault in the Second Degree. The trial took place in Pulaski County before Judge Kerry Rowden as Nash exercised his right to change venue. The case was prosecuted by Phelps County Prosecuting Attorney, Brendon Fox.
On July 7, 2012, Nash brutally attacked an ex-girlfriend when he became enraged that she would not let him borrow her car. Nash threw her to the ground and choked her nearly to the point of losing consciousness. Later, after Nash had stopped and seemed to be leaving, he forced his way back inside and tackled the victim, slamming her head into the wall. "I am proud of the victim in this case. Too many victims of domestic violence suffer at the hands of their abusers and don't come forward. I hope this case will shine a light on the issue and encourage other victims to make the call and seek help," said Fox.
Mr. Nash is set for sentencing on September 10, 2015. Domestic Assault in the Second Degree is normally a class C felony, but because of Mr. Nash's prior history he will face up to 15 years imprisonment on each count.