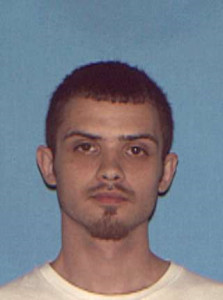 On Friday, Judge Colin Long sentenced Brad Brand, 28, of St. James to serve 15 years in prison for assaulting a small child. The case was prosecuted by Phelps County Prosecuting Attorney, Brendon Fox and Senior Assistant Prosecutor John Garrabrant.
On May 16, 2014 a seven month old was taken to PCRMC for suspected child abuse. Brad Brand was determined to be the only adult with control over the child at the time of the various injuries. On the eve of trial, Brand elected to plead guilty. 15 years imprisonment is the maximum sentence allowed by law.
"Lt. Carl Swanson of the SJPD did a great job with this case. Our hearts go out to the young victim and the family. We are thankful that there will be no lasting effects from the assault," said Fox. Fox also noted that because of the nature of the crime Mr. Brand won't be eligible for parole until he has served 85% of his sentence, or 12.75 years. "I doubt he will be paroled even when eligible," said Fox.