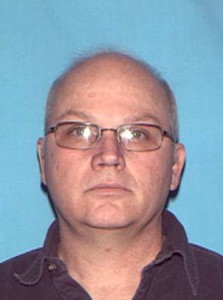 On Thursday, Judge Ronald D. White sentenced Billy Godfrey, 52, of Rolla to serve 35 life sentences in prison stemming from his July 29, 2015 plea to 35 counts of statutory sodomy in the 1st degree. The case was prosecuted by Phelps County Prosecuting Attorney, Brendon Fox.
Godfrey pleaded guilty to sexually abusing two children between 1995 and 1999 who were between the ages of eight and thirteen. The victims came forward last October and Godfrey confessed to Phelps County Sheriff's Department Detectives George Arnold and Neil Boshoff. "I am proud of the efforts of our detectives. They presented me with an air tight case," said Fox.
The victims, now adults, made statements during the sentencing hearing. "I am so proud of their courage and honesty coming forward. Too often victims of sexual abuse suffer in silence for years due to embarrassment and shame. To come forward they have said that they will not suffer in silence and I hope other victims become empowered and also come forward to confront their abusers," said Fox.
Unmoved by the Godfrey's plea for mercy, Judge Ronald D. White stated, "You asked for an opportunity to die outside of prison. Given what you did, you don't deserve it." Then Judge White sentenced Godfrey to 35 life sentences to be served consecutively which is the equivalent of 1050 years in prison. "This was the worst case of child sexual abuse I have ever seen. These victims were subjected to hundreds of incidents of child abuse over many years. Judge White has ensured that Godrey will never take another breath of free air," said Fox.