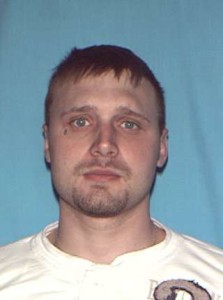 On January 6, 2016, Sr. Judge D. Gregory Warren sentenced Brent Black, 27, of Rolla, to 12 years in prison for Abuse of a Child and Life Imprisonment for Murder in the Second Degree, said sentences to be served consecutively to one another. Judge Warren also ordered both sentences to run consecutively to the 28 year sentence Black is currently serving for Burglary and Stealing. Black was previously found guilty of the Abuse of a Child and Murder in the Second Degree by a jury on November 5, 2015.
Phelps County Prosecuting Attorney Brendon Fox stated "I am glad Judge Warren imposed a lengthy sentence. I pray the victim's family can gain some closure and move past this horrific event, but I know their loss will always be there."
Fox estimates that Black won't be eligible for parole until at least 2054.