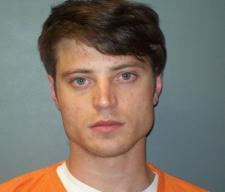 On Friday at 10:30 PM, a Pulaski County Jury returned guilty verdicts for Rape in the 1st Degree, Sodomy in the 1st Degree, and Sodomy in the 1st Degree after deliberating more than four hours. The trial lasted three days and was presided over by the Honorable William E. Hickle. The case was heard in Pulaski County on a change of venue. The case was prosecuted by Phelps County Prosecuting Attorney, Brendon Fox.
On June 16, 2015, Julian Rowland was looking at apartments to rent with a local real estate agent. At the last apartment, Rowland cornered her in a bedroom before raping her. The victim was able to notify her work that she was in distress and after Rowland left disclosed that she had been raped. A brief manhunt took place before Rowland was located and arrested. "The officers and detective of the Rolla Police Department were particularly exceptional on June 16, 2015. The speed with which they apprehended Mr. Rowland and were able to gather all the evidence is truly impressive. Det. Adam Meyer was professional and conscientious in his handling of the victim. I don't have a single, negative thing to say about the handling of the case," said Fox.
The case was first tried in January resulting in a hung jury and mistrial. "We regrouped as a team, gathered a little more evidence, and came back again. This was not one we were going to let get away from us," commented Fox.
Fox noted that this was not Rowland's first case of this nature. "He had a similar case in Boone County in 2013 but the victim passed away before he could be brought to justice," said Fox. "His prior certainly raised the stakes in my mind. If we didn't get him, I know he would have done it again"
The case was set for sentencing on August 22, 2016 at 9:00AM before the Honorable Judge William E. Hickle. Each count is a class A felony that carries a range of punishment of 10-30 years, or life imprisonment.
"I hope the victim is able to move on and pick up the pieces after this horrible rape. I also hope this verdict will encourage other victims to come forward and not suffer in silence."