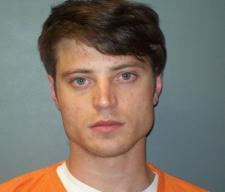 On August 22, the Honorable William E. Hickle sentenced Julian Rowland to seven years in prison for each of his three counts of rape and sodomy. By operation of law the sentences were ordered to run consecutively to one another, meaning, Roland will spend the next 21 years behind bars. The case was prosecuted by Phelps County Prosecuting Attorney, Brendon Fox. The sentencing follows a three day jury trial in June where Rowland was convicted of Rape in the First Degree and two counts of Sodomy in the First Degree.
At the sentencing hearing, evidence was heard from the victim who commented that since the guilty verdicts she has been able to "start picking up the pieces of her life." Her husband testified that it seemed like his wife was making progress towards being who she was before the rape.
"I'm proud of the victim and the strength she showed throughout this tortuous process. I hope she is able to rebuild her life knowing Julian Rowland will not hurt anyone else for a very, very long time," said Fox.