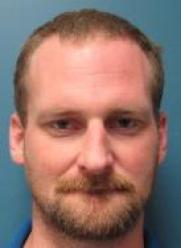 On August 15, 2016, Joshua T. Keeping , 34 of Rolla, pled guilty to Child Molestation for an incident in August of 2015. After pleading guilty, Cannon was sentenced to 10 years in the Missouri Department of Corrections. The lead investigator on the case was Det. Adam Meyer of the Rolla Police Department. The case was prosecuted by Phelps County Prosecutor Brendon Fox.
On September 11, 2015, Keeping, a registered sex offender, was staying with friends in Rolla. At that time, the victim was visiting neighbors without knowledge that Keeping was there. Keeping then fondled the child victim who disclosed the conduct to another neighbor who helped report the case to police.
"A dangerous pedophile is off the streets, " said Phelps County Prosecuting Attorney Brendon Fox. "Due to Det. Meyer's thorough investigation, Joshua T. Keeping, a registered sex offender from two other states should be locked up for a very, very long time."
"I'm disgusted that Keeping was out to commit this crime. He had previously raped an unconscious 17 year old girl in Michigan and fondled his six year old niece in South Dakota." Fox noted that because of this history, Keeping will almost certainly fall under the "Sexually Violent Predator" statute. "Given his history, he will be screened for civil commitment as a sexually violent predator. When that happens, he will be civilly committed until he is 'fixed.'" Fox noted that less than .5% of individuals are ever released because you "can't fix pedophiles." "You might look at it as a life sentence," said Fox.