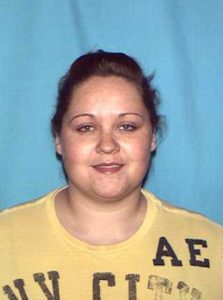 On Wednesday, a Phelps County Jury deliberated about 20 minutes before finding Ashley Bunton, 28, of Rolla, guilty of possessing marijuana in the Phelps County Jail. The case was presided over by the Honorable John D. Beger. The case was prosecuted by Phelps County Prosecuting Attorney, Brendon Fox.
On July 21, 2016, Deputy Alex Maurer of the Phelps County Sheriff's Department went to an address on Private Drive 7085 to s…erve an arrest warrant on Ashley Bunton. Upon arrival he located Ms. Bunton and Eddie Harris seated in her vehicle preparing to smoke marijuana. After being arrested and taken to jail, Harris passed Bunton marijuana in the booking room of the Phelps County Jail in hopes she would hide it for him. Corporal Marvin Jackson saw the exchange and seized the marijuana before turning it over to Sergeant Joe Taylor.
"I want to applaud the work and professionalism of Deputy Maurer and Jailers Jackson and Taylor. It is important that our jail remains secure for the safety of the inmates and workers. Contraband being smuggled in to jail puts everyone at risk," said Fox.
Co-defendant Harris is currently serving time in the Department of Corrections for his part in the case. Bunton is set for sentencing which will be held on September 18, 2017.