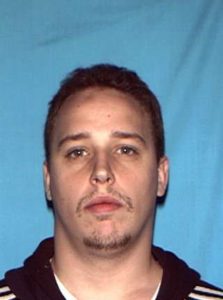 On Tuesday, July 11, 2017 a Phelps County Jury deliberated about 25 minutes before finding Justin Kirby, 35, of Rolla, guilty of possessing marijuana in the Phelps County Jail. The case was presided over by the Honorable William E. Hickle. The case was prosecuted by Assistant Prosecuting Attorney, Nicholas Chlysta.
On February 15, 2016, Patrol Officer Thomas Grisham of the Rolla Police Department stopped Kirby for failing to register his motor vehicle. Kirby was placed under arrest and searched by Grisham before being taken to the Phelps County Jail. Enroute, Grisham advised Kirby if he had any contraband on him that was missed in the search he would receive elevated charges unless he voluntarily handed it over. During the booking process at the jail, Grisham observed Kirby hide a plastic bag in his mouth and attempt to chew it up and swallow. Being unable to do so he spit it out and Grisham identified the contents as marijuana.
"PTO Grisham did a good job and treated Mr. Kirby with respect throughout the encounter. I realize some people are changing their views on marijuana, but we prosecute the laws of the State of Missouri. If a person wants a jury trial, the Constitution says they are entitled to one. Mr. Chlysta did a good job today," said Fox.
Kirby is set for sentencing on September 7, 2017.