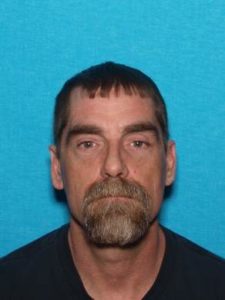 On Wednesday,July 19, 2017, a Pulaski County jury deliberated for about 40 minutes before returing guilty verdicts on all five counts against Lawrence Mullen, 47, of Rolla. The case was presided over by the Honorable William E. Hickle. The case was prosecuted by Phelps County Prosecuting Attorney, Brendon Fox and Assistant Prosecutor, Kara Breshears. The case was heard in Waynesville after the defendant exercised his right to a change of venue.
On May 4, 2016, Detective Hank Harper of the Rolla Police Department began investigating allegations of sexual abuse involving Mullen and a five year old child. The child was interviewed twice by forensic interviewer Moriah Joplin of the Ozark Family Resource Agency – Child Advocacy Center. There the child disclosed specific sexual acts and photgraphs taken by "Larry." Based on these disclosures, Detective Harper executed a search warrant at Mullen's residence and seized several electronic devices including Mullen's laptop and camera. The items were sent to Special Investigator Wayne Becker of the Missouri Internet Crimes Against Children Taskforce located in Salem, MO. Becker conducted a forensic examination where he located more than 200 images of child pornography on Mullen's laptop and several photos on Mullen's camera's SD cards showing sexual abuse of the five year old victim.
Det. Harper interviewed Mullen twice regarding the allegations and Mullen admitted that there was child pornography on his laptop, though he said he didn't know how it got there. Mullen also admitted to taking the photographs depicting the sexual abuse of the child victim, but said he was not a pedophile.
The jury found Mullen guilty on all five charges, which included two counts of statutory sodomy in the first degree, as well one count each of sexual exploitation of a minor, possession of child pornography, and promoting a sexual performance by a child.
"Everyone involved with the investigating of this case did a phenomenal job. My thanks to all of them in helping convict a very dangerous child predator," said Fox. "This was Ms. Breshears' first time working on a case of this magnitude, and she did an exceptional job. She is an asset to the office."
Mullen remains incarcerated while he awaits sentencing in Phelps County on September 7, 2017 at 9:00 A.M. He faces up to 112 years in prison for his crimes.