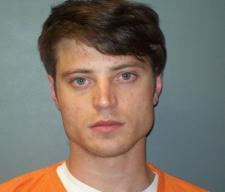 On Friday at 10:30 PM, a Pulaski County Jury returned guilty verdicts for Rape in the 1st Degree, Sodomy in the 1st Degree, and Sodomy in the 1st Degree after deliberating more than four hours. The trial lasted three days and was presided over by the Honorable William E. Hickle. The case was heard in Pulaski County on a change of venue. The case was prosecuted by Phelps County Prosecuting Attorney, Brendon Fox.
On June 16, 2015, Julian Rowland was looking at apartments to rent with a local real estate agent. At the last apartment, Rowland cornered her in a bedroom before raping her. The victim was able to notify her work that she was in distress and after Rowland left disclosed that she had been raped. A brief manhunt took place before Rowland was located and arrested. "The officers and detective of the Rolla Police Department were particularly exceptional on June 16, 2015. The speed with which they apprehended Mr. Rowland and were able to gather all the evidence is truly impressive. Det. Adam Meyer was professional and conscientious in his handling of the victim. I don't have a single, negative thing to say about the handling of the case," said Fox.
The case was first tried in January resulting in a hung jury and mistrial. "We regrouped as a team, gathered a little more evidence, and came back again. This was not one we were going to let get away from us," commented Fox.
Fox noted that this was not Rowland's first case of this nature. "He had a similar case in Boone County in 2013 but the victim passed away before he could be brought to justice," said Fox. "His prior certainly raised the stakes in my mind. If we didn't get him, I know he would have done it again"
The case was set for sentencing on August 22, 2016 at 9:00AM before the Honorable Judge William E. Hickle. Each count is a class A felony that carries a range of punishment of 10-30 years, or life imprisonment.
"I hope the victim is able to move on and pick up the pieces after this horrible rape. I also hope this verdict will encourage other victims to come forward and not suffer in silence."
The Office of the Phelps County Prosecuting Attorney announced that Shannon Beam, 33, Rolla, has been sentenced to the Missouri Department of Corrections. Beam had been on probation for financial exploitation of the elderly and had an 18 year sentence already pronounced at the time of the sentencing back in July of 2014. At that time Mr. Beam's attorney asked for the Court to allow him to complete a year-long drug treatment program in DOC, which the Court agreed to with the State's consent. Mr. Beam was released from the treatment program one year later and was placed on a term of probation.
In January, 2016, the Prosecutor's Office filed a motion to revoke alleging that Beam had violated probation by committing a new burglary and stealing in Maries County and also that Beam had used heroin. After a hearing that lasted an hour and a half, Judge John D. Wiggins ruled that the defendant had violated his probation by drug use and committing those new offenses. Wiggins revoked Beam's probation, and ordered the 18 year sentence to be executed. The original case was prosecuted by Phelps County Prosecuting Attorney Brendon Fox, and the revocation proceeding was prosecuted by Assistant Prosecuting Attorney Brad Neckermann.
"We originally gave Mr. Beam an opportunity at treatment, with the additional hope that through probation he could pay back the $19,000 in restitution he scammed from senior citizens in this county," Fox stated. "Obviously the treatment didn't have the desired effect because after being released Mr. Beam continued using drugs and victimizing people in our area. I am grateful to Judge Wiggins for sending this life-long criminal to prison."
According to Neckermann, Beam has a criminal history dating back over fifteen years. "His file shows over 50 arrests and multiple trips to D.O.C. I sincerely hope he uses his time in prison to think about the choices he's made in his life and that he changes his ways after he is released. For now, though, our community is much safer with Mr. Beam behind bars." It is estimated Beam will be eligible for parole in 8-12 years, although that could be extended depending on what is done on pending charges Mr. Beam is facing in other counties.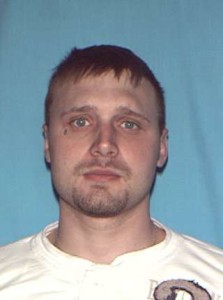 On January 6, 2016, Sr. Judge D. Gregory Warren sentenced Brent Black, 27, of Rolla, to 12 years in prison for Abuse of a Child and Life Imprisonment for Murder in the Second Degree, said sentences to be served consecutively to one another. Judge Warren also ordered both sentences to run consecutively to the 28 year sentence Black is currently serving for Burglary and Stealing. Black was previously found guilty of the Abuse of a Child and Murder in the Second Degree by a jury on November 5, 2015.
Phelps County Prosecuting Attorney Brendon Fox stated "I am glad Judge Warren imposed a lengthy sentence. I pray the victim's family can gain some closure and move past this horrific event, but I know their loss will always be there."
Fox estimates that Black won't be eligible for parole until at least 2054.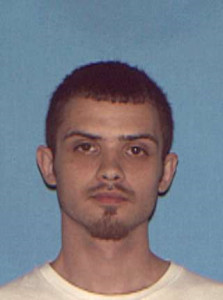 On Friday, Judge Colin Long sentenced Brad Brand, 28, of St. James to serve 15 years in prison for assaulting a small child. The case was prosecuted by Phelps County Prosecuting Attorney, Brendon Fox and Senior Assistant Prosecutor John Garrabrant.
On May 16, 2014 a seven month old was taken to PCRMC for suspected child abuse. Brad Brand was determined to be the only adult with control over the child at the time of the various injuries. On the eve of trial, Brand elected to plead guilty. 15 years imprisonment is the maximum sentence allowed by law.
"Lt. Carl Swanson of the SJPD did a great job with this case. Our hearts go out to the young victim and the family. We are thankful that there will be no lasting effects from the assault," said Fox. Fox also noted that because of the nature of the crime Mr. Brand won't be eligible for parole until he has served 85% of his sentence, or 12.75 years. "I doubt he will be paroled even when eligible," said Fox.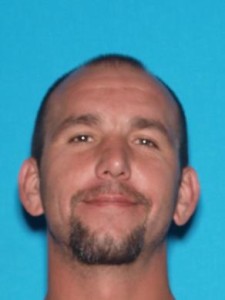 On Tuesday a Phelps County Jury found Jason Bruce, 37, of Rolla guilty of Rape in the First Degree, two counts of Sodomy in the First Degree, Burglary in the First Degree, and Felonious Restraint. Judge William E. Hickle presided over the two day trial which was prosecuted by Phelps County Prosecuting Attorney, Brendon Fox.
On June 7, 2014, Jason Bruce broke into a Rolla residence and took the resident hostage. He threatened her life if she made a noise before tying her up and raping her. After several hours, she was able to convince Bruce she wouldn't tell anyone so he left. Police later arrived to begin their investigation. Detective Derrick Dillon was the lead investigator and was assisted by Detective Adam Meyer. "Dillon and Meyer did a great job. They were thorough and got us all the evidence we needed," said Fox. The victim described the rape to Dillon, including how she was tied up by Bruce, which left ligature marks on her wrists and ankles.
Bruce initially told Meyer that he didn't know the victim, but eventually admitted he did. He said he had been to the victim's house a few days prior to the rape, but claimed he had not been to the victim's house that evening and said it was not possible for DNA to link him to the crimes. But Jessica York, an expert from the DNA Diagnostic Center in Fairfield, Ohio determined otherwise. Bruce's DNA was present on the victim and the victim's DNA was present in his boxer shorts, which proved he was there and had committed the crime.
Fox noted that the jury deliberated for about an hour before reaching their verdict. "In a case like this, with this many counts, I feel like the jury was convinced pretty quickly. I am so proud of the victim. She came to court and faced her rapist. She described the worst thing that had ever happened to her to a courtroom full of strangers and she did great," said Fox.
Fox also noted that Bruce has a prior rape conviction from Florida in 1998 with very similar facts where Bruce served 186.25 months in prison. "He had been out of prison for a little over a year before committing this new rape. Given the unique similarities between the cases, I have had zero doubt as to Mr. Bruce's guilt from the very beginning," said Fox. Fox also explained that Bruce could receive from 10 to 30 years, or life imprisonment for each rape and sodomy count. He could receive from 5 to 15 years for the burglary and up to 7 years for the felonious restraint.
The case is set for sentencing on December 10, 2015 at 9:00AM before Judge William Hickle.